Next appearances...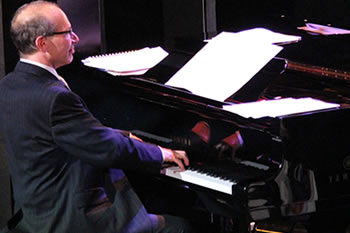 ---
Recordings
Ted has released 15 critically acclaimed CDs as a leader, featuring his personal treatments of jazz standards as well as his original compositions.
Ted Rosenthal - Selected Discography
As a leader
Featured on...
A Tribute to Carl Jefferson-- Concord Jazz CCD-7005
The Gerry Mulligan Songbook-- Chiaroscuro CR(D)349
Thank You John-- Arkadia Jazz 70002
Thank You Gerry- Arkadia Jazz 71191
As a sideman with...
Gerry Mulligan -- Midas Touch: Live in Berlin -- Concord Jazz CCD-2169-2
Gerry Mulligan -- Dream a Little Dream -- Telarc CD-83364
Gerry Mulligan -- Dragonfly -- Telarc CD-83377
Jim Hall -- Youkali -- CTI R279480
Larry Coryell -- Fallen Angel -- CTI 67236-2
Dick Oatts -- Lookin' Up - Steeplechase
Ken Peplowski--Easy To Remember -- NagelHayer CD 2043
Ken Peplowski -- Maybe September --Capri Records
Ann Hampton Callaway-- Slow--Shanachie
Ann Hampton Callaway -- Blues in the Night --Telarc
Ann Hampton Callaway -- At Last --Telarc 83665
Ann Hampton Callaway -- Tribute to Sarah Vaughn --Shanachie
Randy Sandke-The Mystic Trumpeter--Evening Star Records ES108
Randy Sandke -- The Chase -- Concord CCD-4642
Randy Sandke -- Jazz For Juniors
Jay Leonhart Trio--Cool--Sons of Sound SSPCD022
Jay Leonhart--Rodgers and Leonhart-- Sons of Sound SSPCD015
Jay Leonhart -- The Music of Harold Arlen -- Groove Jam 97004
Jay Leonhart -- Galaxies And Planets -- Sons of Sound SSPCD008
Jay Leonhart -- Two Lane Highways -- Kado 19806-2
Brad Goode Quartet -- By Myself -- SteepleChase CD SCCD31506
Jazz Ambassadors -- JazzCity TKCB-70752
Greg Cohen -- Way Low - DIW 918
Michael Musillami--Those Times-- Playscape PSJ#J012603
Steve Gilmore -- Silhouette -- JazzMania JCD-6009
David Taylor -- Past tells -- New World Records 80436-2
Nadav Snir-Zelniker Trio --Thinking Out Loud -- OA2 Records 22070
Barbara Cook - Loverman --DRG-91520
Broadcasts
Marian McPartland's Piano Jazz
NBC's Night Music with David Sanborn
Around New York on WNYC
Ted's recordings are featured below.. Click on the recording to order, listen to selected sound clips and more.
Ted Rosenthal - Projects and Programs
Ted Rosenthal Trio
Rhapsody in Gershwin An evening of Gershwin including Rosenthal's jazz trio arrangement of Rhapsody in Blue. Rosenthal's Rhapsody in Gershwin CD reached #1 in sales at iTunes and amazon.com
Rhapsody in Blue
Let's Call The Whole Thing Off
Out of this World - Jazz interpretations of the Great American Songbook - Gershwin, Porter, Rodgers, and more. Rosenthal's trio CD, Out of This World, on which this program was based, reached #1 on the national jazz radio charts.
Out of This World
In the Wee Small Hours of the Morning
"Jazz Takes On The Classics" Themes of Chopin, Brahms, Tchaikovsky, Mozart and more "reimagined" for jazz trio. Featured on the Ted Rosenthal Trio Impromptu CD
June
Chopin Nocturne
The King and I Swings - Jazz interpretations of songs from Rodgers and Hammerstein's classic musical, possibly adding vocals. Featured on the Rosenthal's CD The King and I.
A Jazz Holiday Christmas and holiday music with a jazz beat.
Featured on Rosenthal's CD Wonderland.
"Sleek, Chic and Elegant" - The Chicago Tribune
Winter Wonderland
Silent Night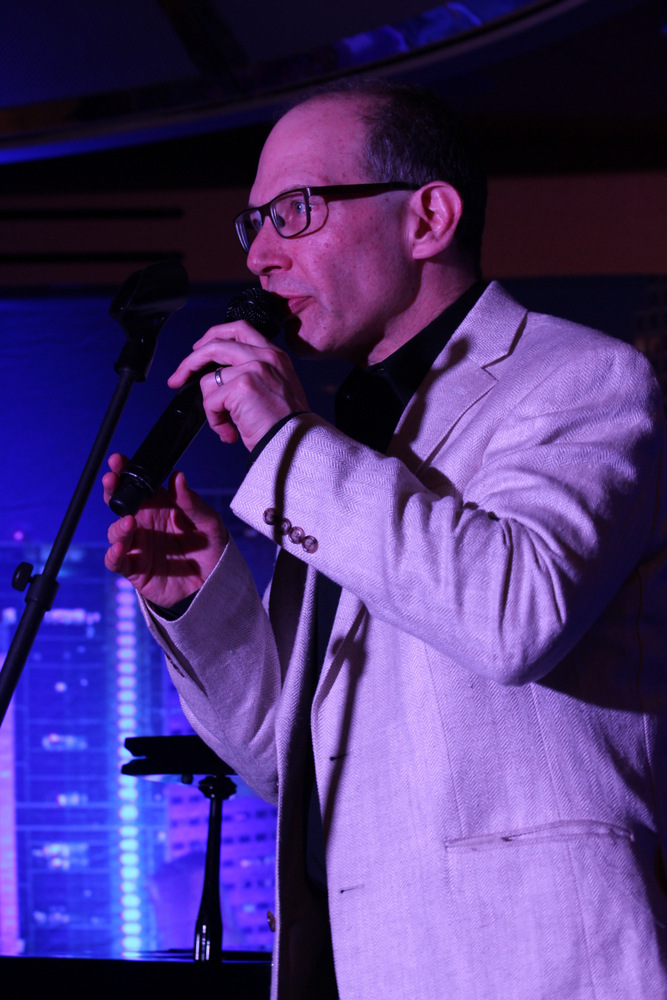 Active Members - Ted Rosenthal Trio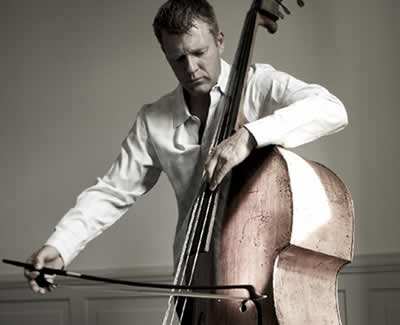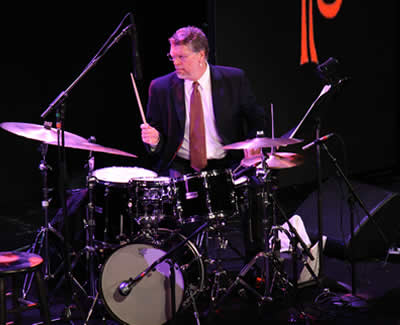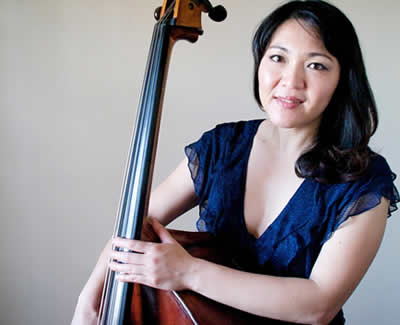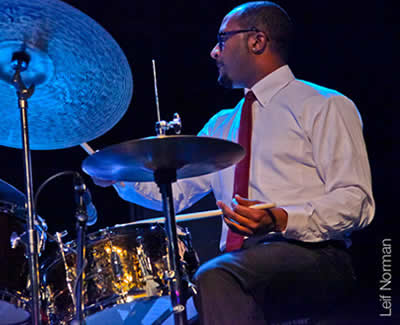 Ted Rosenthal Biography / Press Kit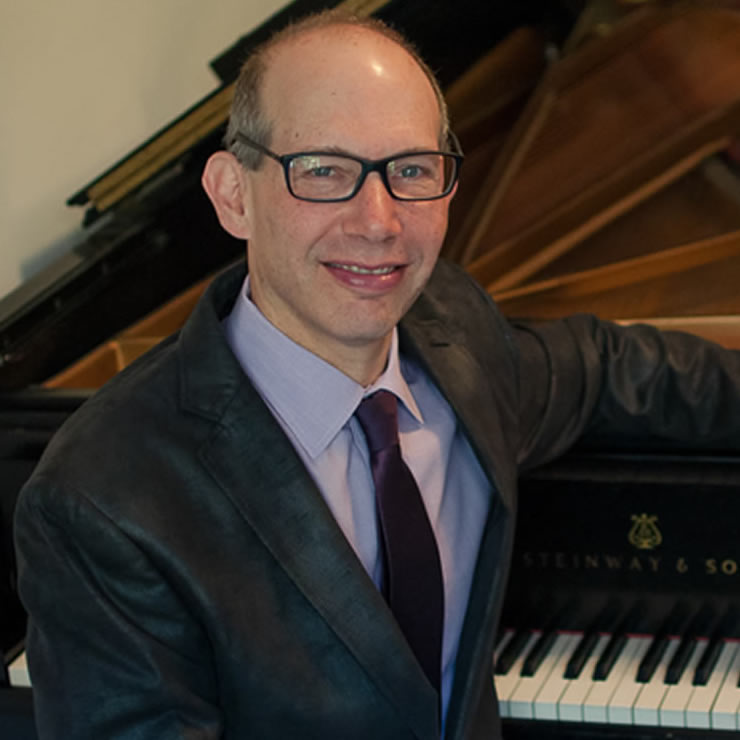 Ted Rosenthal Biography
Ted Rosenthal is one of the leading jazz pianist/composers of his generation. He actively tours worldwide with his trio, as a soloist, and has performed with many jazz greats, including Gerry Mulligan, Art Farmer, Phil Woods, Bob Brookmeyer, and James Moody.
Winner of the Thelonious Monk International Jazz Piano Competition, Rosenthal has released fifteen CDs as a leader. Rhapsody in Gershwin, which features his arrangement of Rhapsody in Blue for jazz trio, reached #1 in jazz album sales at iTunes and Amazon. Wonderland, was selected as a New York Times holiday pick, and received much critical praise: "Sleek, chic and elegant" – Howard Reich, Chicago Tribune. Impromptu, showcases his reimaginings of classical themes for jazz trio. "A serious listen to Impromptu will be a mind-changing experience...sit back and enjoy these wonderfully creative takes on ten compositions from the classical canon that have never sounded so cool." - Elliott Simon, AllAboutJazz
Rosenthal's solo album, The 3 B's, received 4 stars from DownBeat magazine. It features music of Bud Powell, Bill Evans and his improvisations on Beethoven themes. "In Rosenthal's hands all this music sounds as though it sprang from the same muse, and that's the sign of a skilled, imaginative artist." - David R. Adler, All Music Guide.
A recipient of three grants from the National Endowment for the Arts, Rosenthal regularly performs and records his compositions, which include jazz tunes and large-scale works.  Rosenthal's jazz opera, "Dear Erich," was commissioned and premiered by New York City Opera in 2019. "Dear Erich" attracted much press and critical acclaim:  "Compelling...tells a true, wrenching story. Rosenthal's score conveys regret and fragility, with scenes that invite real breakout jazz" – A. Tomassini, New York Times.  "Leaves the listener ready to explode with applause" - D. Salazar, Opera Wire
Rosenthal has also been commissioned by Alvin Ailey American Dance Theater, The Park Avenue Chamber Symphony, and Dallas Black Dance Theatre. "The Survivor," his concerto for piano and orchestra, has been performed by the Manhattan Jazz Philharmonic and the Rockland Symphony Orchestra, with Rosenthal at the piano. Rosenthal premiered his second jazz piano concerto, "Jazz Fantasy," with The Park Avenue Chamber Symphony.
Rosenthal was artistic director of Jazz at the Riverdale Y and Jazz at Dicapo Theatre, both in New York City. He has also performed with Wynton Marsalis and the Lincoln Center Jazz Orchestra, The Vanguard Jazz Orchestra, and Jon Faddis and the Carnegie Hall Jazz Band. In addition, Rosenthal has been the pianist of choice for many top jazz vocalists including Helen Merrill, Ann Hampton Callaway, Kurt Elling and Barbara Cook. He appeared on Marian McPartland's Piano Jazz on National Public Radio and performed with David Sanborn on NBC's Night Music.
Rosenthal's orchestral performances include solo and featured appearances with The Detroit Symphony, The Phoenix Symphony The Boston Pops, The Grand Rapids Symphony, The Rochester Philharmonic, The Pittsburgh Symphony and The Fort Worth Symphony.  Rosenthal performed Gershwin's Concerto in F and Rhapsody in Blue for the opening concert of the 92nd Street Y's 2015-16 season. The New York Times called his playing "notable both for its flair and languid, sultry expressive gestures." In 2014 Rosenthal performed Rhapsody in Blue at Town Hall in a concert celebrating the 90th anniversary of its premiere. 
Rosenthal received his Bachelors and Masters degrees from the Manhattan School of Music.
Active in jazz education, he is on the faculties of The Juilliard School, and Manhattan School of Music, where he also served on their Board of Trustees and received the Presidential Medal for Distinguished Faculty Service. Rosenthal presents jazz clinics throughout the world, often in conjunction with his touring. He was a contributing editor for Piano and Keyboard magazine and has published piano arrangements and feature articles for Piano Today, The Piano Stylist and The Juilliard Journal.  Ted Rosenthal is a Steinway Artist.  His website is www.tedrosenthal.com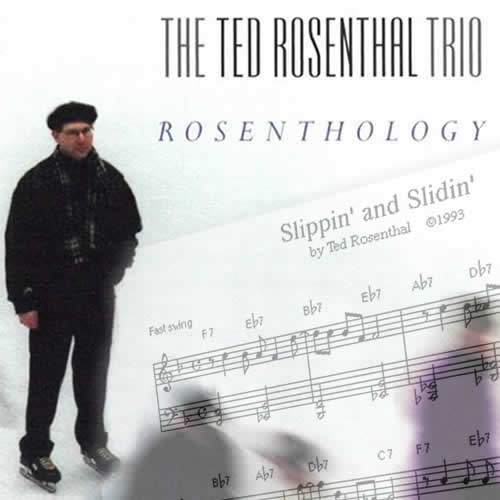 Recorded on "Rosenthology" - Lead sheet in PDF format
Recorded on "Wonderland" - Lead sheet in PDF format
Ted is very active in jazz education and is currently on the faculty of The Juilliard School and Manhattan School of Music. In addition to teaching piano and ensembles, he has taught a variety of courses including improvisation, harmony/theory, composition and arranging. Ted has given workshops and master classes all over the world, often in combination with his performances.
Articles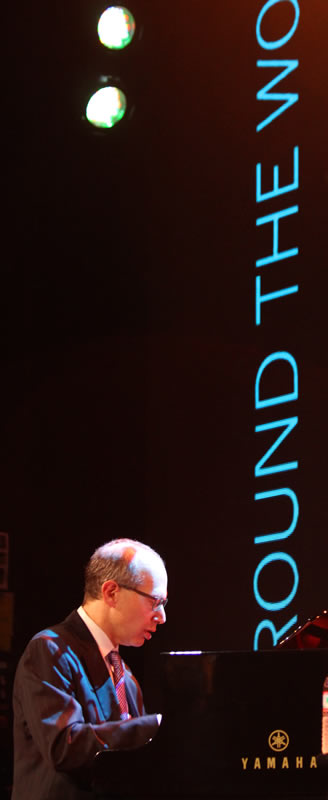 Video
Click on the videos below and watch them on YouTube.

Be sure to check out more videos from Ted Rosenthal on his
YouTube channel
.
Contact Ted Rosenthal
For bookings and other inquiries:
(RosyTea@aol.com)
Mailing Address
Ted Rosenthal
504 West 111th Street, #36
New York, NY 10025